Paleontologists have always speculated that the bite force of the Tyrannosaurus Rex exceeded by far that of other predators, its teeth being jokingly dubbed "killer bananas." Now, a group of researchers finally found just how much force lied in the terrifying jaws of the massive carnivorous reptile, 8,000 pounds.
The Bite Force of the Tyrannosaurus Rex Equals the Weight of Three Average Cars
Gregory Erickson, a researcher at Florida State University, and Paul Gignac, researcher at Oklahoma State University, decided to do their best to reproduce the bite force of the Tyrannosaurus Rex, the carnivorous dinosaur made famous by the 90's adaptation of Michael Crichton's novel, Jurassic Park.
At first, the two looked at the brute force residing in the jaws of modern killer reptiles, crocodiles. Imagine a group of scientists lassoing and immobilizing 17-foot alligators and crocodiles while trying to make them bite on a specialized sensor.
After collecting data from several species, Erickson and Gignac created 3-D digital renderings of a T-Rex's skull. Then, they adapted the information collected from measly crocodiles to the size and anatomy of a Tyrannosaurus Rex. Results showed an average adult specimen could sever the head of its prey in one 8,000 pounds bite. By comparison, a crocodile's bite force measures about 3,700 pounds, and a human's jaws can chomp with an impressive 200 pounds.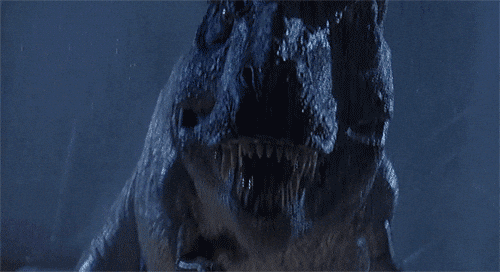 The Tyrannosaurus was a perfect killing machine. Its impressive biting force combined with an assortment of blunt and sharp teeth used for penetrating armor and crushing bones helped him get the most out of its prey, feeding not only on its flesh but also on nutritious bone marrow, a valuable and hard-to-reach source of vitamins.
Nevertheless, the Tyrannosaurus Rex was not the king of crushing bones. The title of most dangerous and powerful jaws is reserved for the Sarcosuchus, a giant crocodile with a bite force exceeding 18,000 pounds.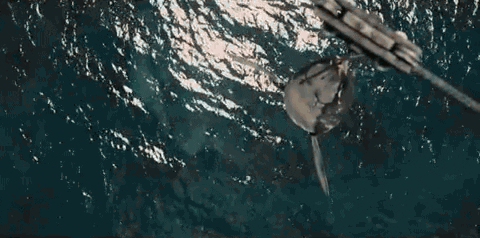 Image source: Pixabay