Korea is to the 21st Century what Japan was to the late 20th. It is a cultural hotspot for movies, music, TV series, and several other pop culture phenomena. While they do distract from the fact that Korean society is not quite the best, they do deliver in terms of quality. All of Us Are Dead, Our Beloved Summer, The Silent Sea and others are incredibly popular over Netflix.
However, there is one Korean drama that looms large. It stands head and shoulders above the pack. What it has achieved is nothing less than path-breaking for Korean entertainment. It is Netflix's most-watched non-English series; it is also Netflix's most-watched series of all time, surpassing Bridgerton. The actors have been nominated for multiple awards, and the show is estimated to be worth $900 million in value.
Considering its popularity and commercial value, it was not a question of if we will see season two, but rather when we will see season two of Squid Game. So here in this article, we will try to answer ​​is there season 2 of the squid game?
Squid Games Season 2 Netflix Release Date
Despite the massive critical and public reception to the show, the Squid Game 2 season has not been confirmed yet. However, Hwang Dong-Hyuk's creator has said that he was overwhelmed by the response, and it would be wrong to not follow up with a new season. And not only that, Netflix submitted the show for awards consideration as a "Drama Series", not a "Limited Series", implying there will be more seasons to follow.
However, with that being said, it would be foolish to expect a squid games season 2 release date this soon, as the show wrapped up last year in 2021, and as the cast and crew are touring for promotions and other related activities, they cannot begin production on the new season. But they can be expected to start production this year, and we will get season two sometime in 2023.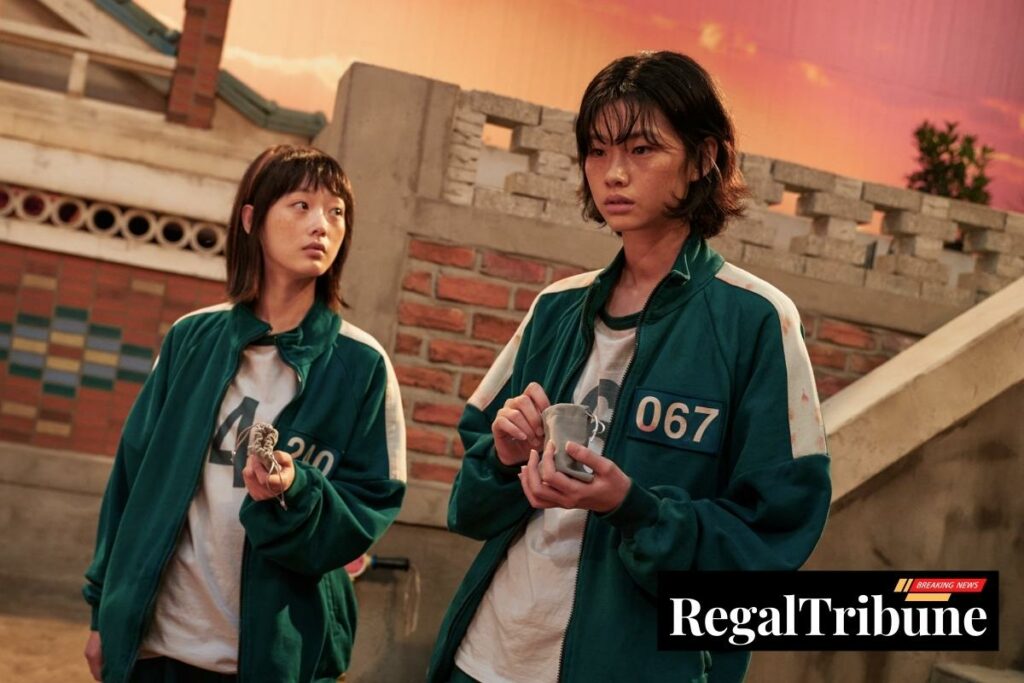 Squid Game Season 2 Confirmed Cast
There have been rumors and whispers of the Squid Games Season 2 cast bringing back some dead characters and showing new faces, as there is a possibility of them showing such Games in other countries. So, as we have something of a hint regarding the characters, here is who we can expect to see in season two:
Seong Gi-hun, the lead character, is played by Lee Jung-Jae. He is a divorced chauffeur and a gambling addict who gets in too deep with loan sharks and creditors, who decides to participate in the Games to win a massive lottery and become wealthy.
Lee Byung-Hun portrays his character as the Front Man, the overseer of Squid Game and the chief coordinator of the events. Along with him, we might see his international counterparts, seeing how they might show other countries in season two.
Wi Ha-Joon plays Hwang Jun-ho, a guard at the Games who had sneaked in to find his brother.
Park Hye-Jin as Cho Sang-Woo's mother
Park Si-Wan is Kang Cheol, the brother of one of the characters who tragically dies in the first season. This will be an interesting character to follow should they decide to focus on his story.
Must read: Bad Vegan True Crime Release Date And Everything You Must Know
Squid Game Season 2 Trailer
The cast and crew are on promotional tours and are in the awards circuit, with the show and its cast and crew being nominated for multiple awards, even the Golden Globes. In addition, the show is Korean and was practically unheard of before Netflix came along, which is an awe-inspiring achievement.
Anyway, production has not yet commenced on the second season, and thus, we cannot expect a trailer anytime soon. Once production gets underway, maybe we will see some stills, but other than that, expect a trailer to release at around the time the season launches on Netflix.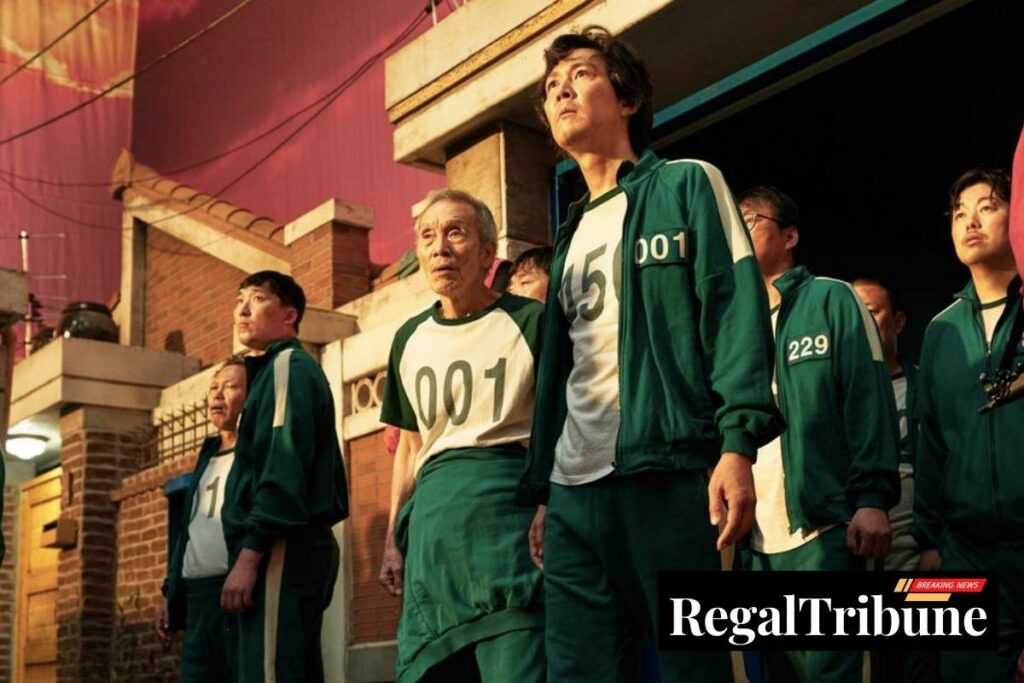 Squid Game Season 2 Plot
Gi-hun attempts to fly from Seoul to meet his daughter in Los Angeles at the end of season one. However, he receives a call and is told to fly away. However, determined to know the truth, he leaves the airport. This indicates he wants to end the evil Games once and for all.
We can assume the season picks up from this, shows who is the true mastermind, and shows us the other international Squid Games, with international characters and an even bigger plot of high-powered individuals calling the shots.
Must read: The Tourist Season 2 Release Date: Will There Be A Season 2 Of The Tourist?
Will there be a squid game season 2?
We are unsure about the Squid Game Season 2 Renewal Status as of now. However, one thing is confirmed, the show will get another season shortly. So as of now, it has been greenlit. Now we wait.
Squid Game Season 2 Where to Watch?
As Netflix catapulted the show to international fame, we can watch the show on Netflix.
The Conclusion
It wouldn't be an exaggeration to say everyone eagerly anticipated season two, as this is easily Netflix's most popular show. We cannot wait for it to drop. Overall, Squid Games is one of the most popular shows Netflix has ever produced. Moreover, with so much popularity and charisma, the makers have a tremendous responsibility to deliver the best.
To be honest, there is nothing officially stated by anyone regarding the squid game season 2 Netflix. So we can just wait for the latest verdict from the show makers on when will we get the other season.
Did you watch the Squid Games season 1? Let us know in the comment section what you like about the show. Stay tuned and bookmark this page for further news and updates.
Must read: Sistas Season 5 Release Date And Renewal Status In 2022