The start of the highly published defamation trial between Amber Heard and Johnny Depp has led to surprising revelations about their relationship, which have surfaced in the course of the trial.
Well, we can say that Camille and Depp are not only getting attention from the media for the rumors. The issue is primarily in reference to the legal sparring that is currently going on in the public arena.
Johnny Depp's legal team has become one of the most admired on the Internet, with one of its members, Ms. Camille Vasquez, being praised by Johnny Depp fans as a hero.
Social media has gone absolutely CRAZY with all the rumors circulating around the internet that Vasquez and Depp are dating.
The subject of Camille Vasquez's dating rumors has also been brought up amid this controversy.
How long has Johnny Depp been dating Camille Vasquez?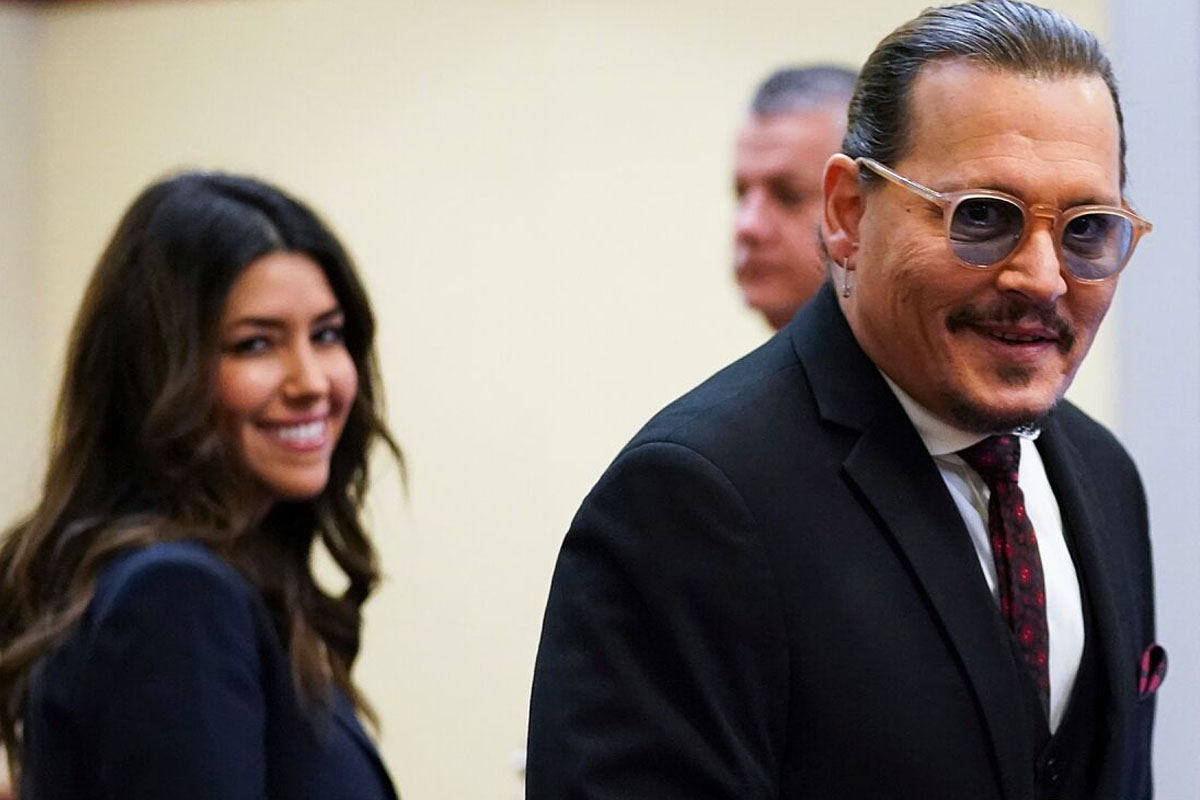 A viral video has been circulating all over the internet, in which one can see Camille and the rest of Johnny Depp's team leaving the court. After they reach the paparazzi outside, one of the paparazzi asks Camille, "It seems like a lot of people are wondering whether you are dating Johnny Depp." After hearing the news, Camille laughed at the news and simply dodged the inquiry.
However, the media asserts that the news has been spread all over the Internet when they have interviewed Camille.  And the reports asked her that "If she could please clarify this issue for them and can tell them whether she is dating Depp or not. 
The paparazzi asked Camille "can you confirm or deny it?" Camille dismisses the question and keeps walking. There was even a time when she stopped to pet a fan's dog outside the court.
Camille Vazques addresses the rumors that are swirling about her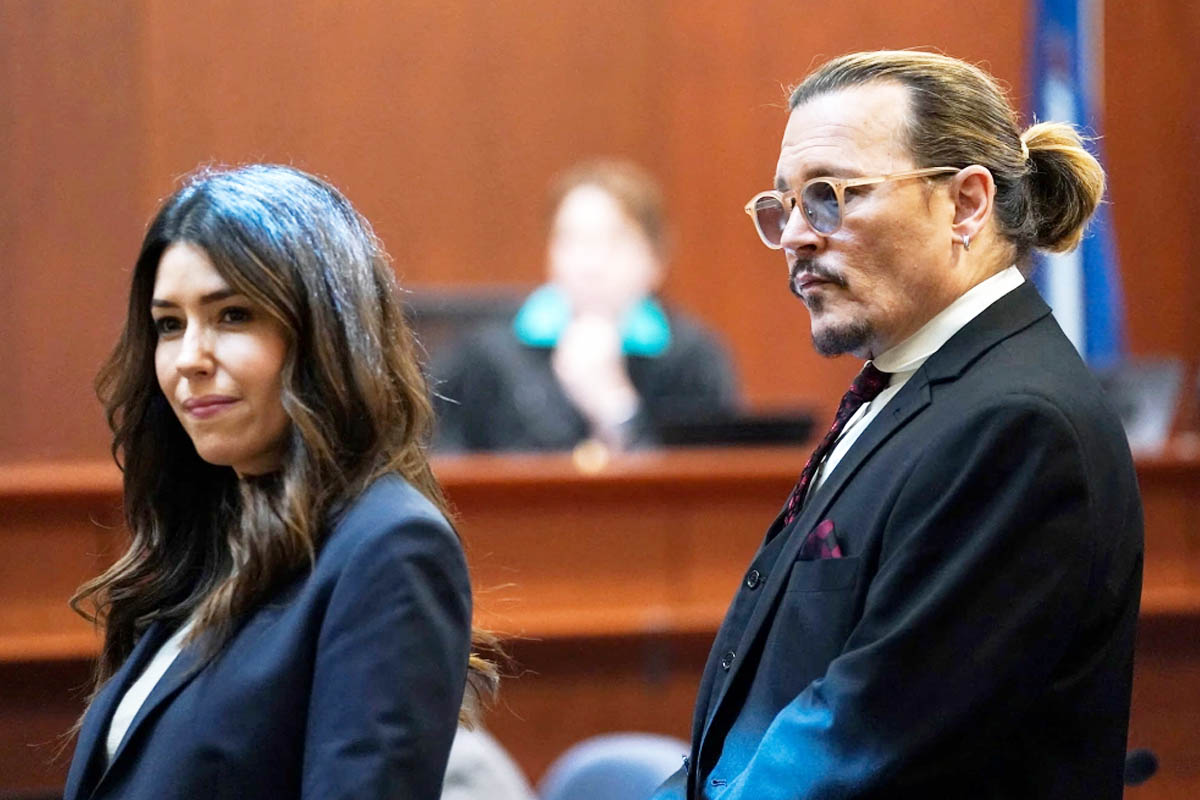 During a court appearance in Fairfax County on May 17, Johnny Depp's lawyer was asked outright about the dating rumors which have been getting all over the internet.
In a recent interview with TMZ, a paparazzi asked Vazquez, "It would seem the people want to know if you are dating Johnny Depp?".
People are talking about it online. Would you be willing to set the record straight, yes or no? As a result of her polite refusal to answer the question, the California-based lawyer walked away from the cameras laughing.
After Amber Heard's cross-examination of Depp, Camille became a popular public figure after standing up for her client during the cross-examination.
In recent days, there have been multiple videos on the Internet of her questioning Heard. The results of our search revealed that Vazquez graduated from the University of Southern California in 2006, with a degree that she earned while studying there.
Camille went to the Southwestern Law School in Los Angeles and where she took her training from the year 2007 to 2010. Currently, Ms. Vasquez is a member of the Brown Rudnick LLP, Los Angeles, team.
Final Word
As a result of writing an op-ed for The Washington Post in 2018, Amber Heard, who is the ex-wife of Johnny Depp, has filed a lawsuit against him for damages of millions of dollars.
The opinion piece in the New York Times published by Heard referred to her as a "public figure that represents domestic abuse."
It is worth noting that she did not refer to Depp specifically in her opinion piece. But on the other side of the argument is that Depp has reportedly filed a lawsuit against Heard alleging that the article has hurt his professional and personal life.
The long-running legal battle between Amber Heard and Johnny Depp ended with her countersuing Depp, alleging that his lawyers had defamed her by issuing statements claiming that the allegations of abuse against her were untrue.
However, talking about Johnny's relationship with Camille when it comes to professional settings, they keep it very friendly even though they are in a professional setting.
All the legal team members are dressed up, but they've all become very close to their client-their professional relationship has become both a friend and a profession."
Well, we can say that there is no specific information as both Johnny and Camille have not said anything about their relationship status. Therefore it's quite difficult to conclude anything in particular.