Daybreak is one of the finest examples of Black comedy. Brian Ralph's popular comic series 'Daybreak' provides the core idea for the series. However, Daybreak is much more than a comedy series. It provides a perfect blend of Adventure and teen drama also. Aron Eli Coleite and Brad Peyton have developed the TV series to entertain drama lovers with a horror-filled comedy series.
Unfortunately, Netflix has released only the first season of the series Daybreak. Two years have already been passed, and fans wonder when Season 2 of Daybreak is coming out. Well, before that, we need to answer the question – Will Daybreak get a Season 2? We are here to resolve your queries regarding Daybreak Netflix Season 2, so keep reading further.
Daybreak Season 2 Release Date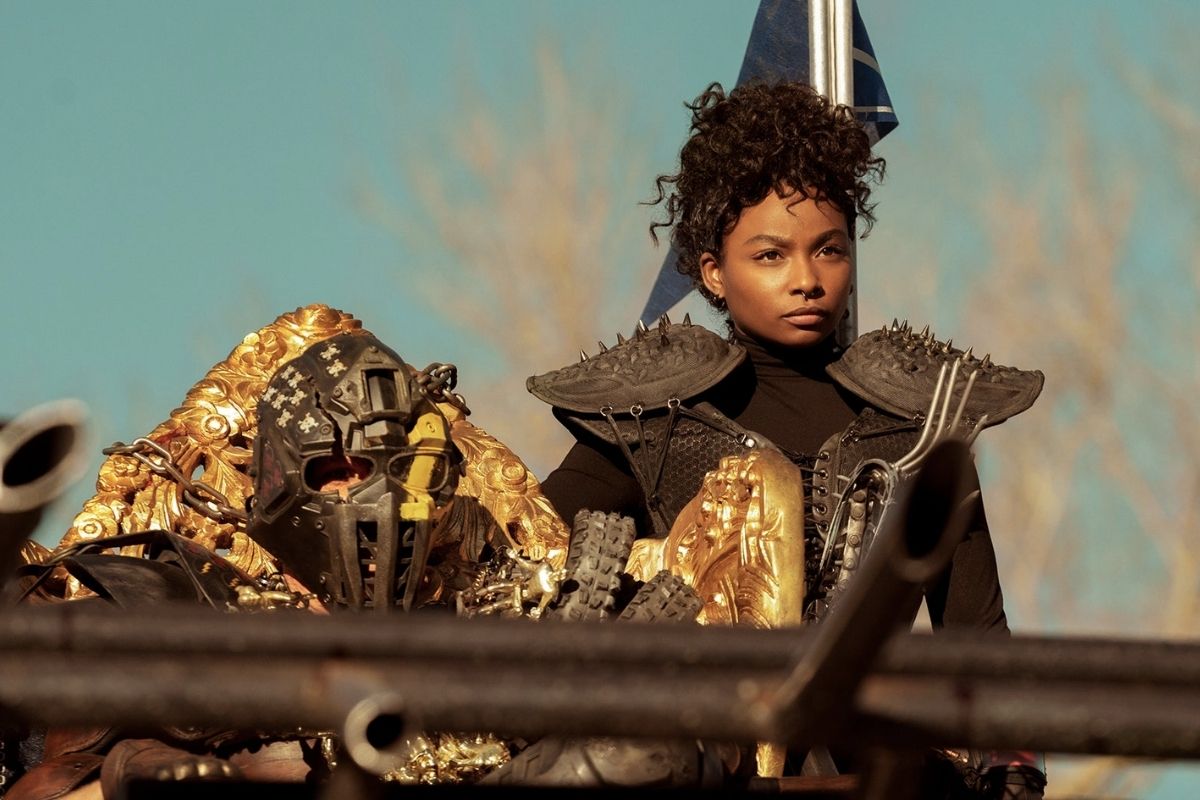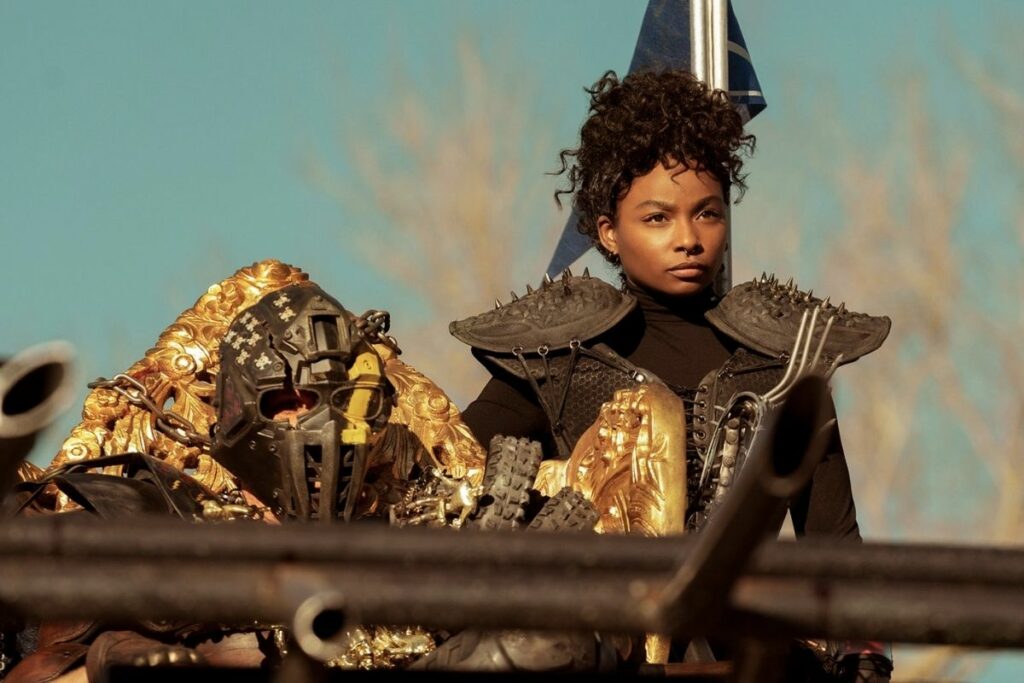 Netflix released the first season of Daybreak on October 24, 2019. It had 10 episodes, each with a run-time of around 38-50 minutes. It received huge admiration from the viewers due to its new and unconventional storyline. Now, the season 2 daybreak release date is something that the internet's drama lovers are constantly searching for.
Is Daybreak getting a Season 2?
Well, we don't want to break your hearts, but the truth is that the streaming giant Netflix has canceled Season 2 of Daybreak. The series cancellation news came in December 2019, right after the release of its first season.
Why was Daybreak Season 2 Cancelled?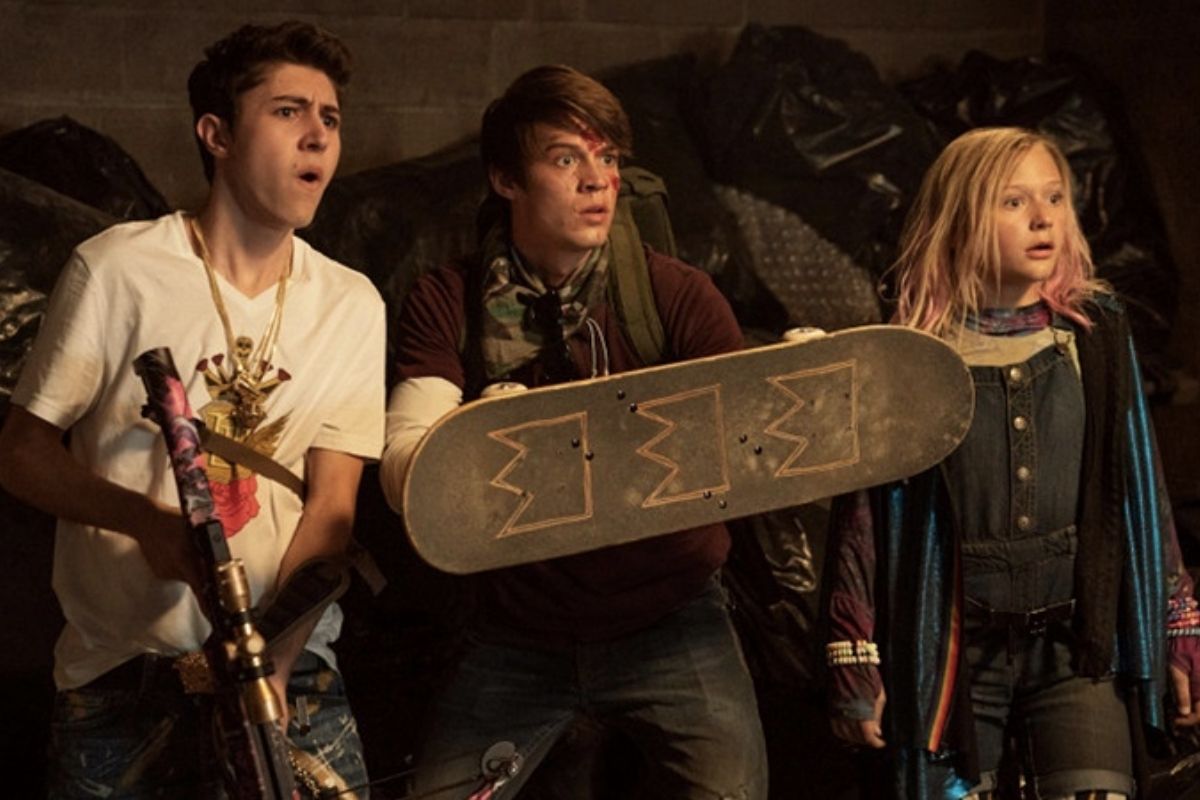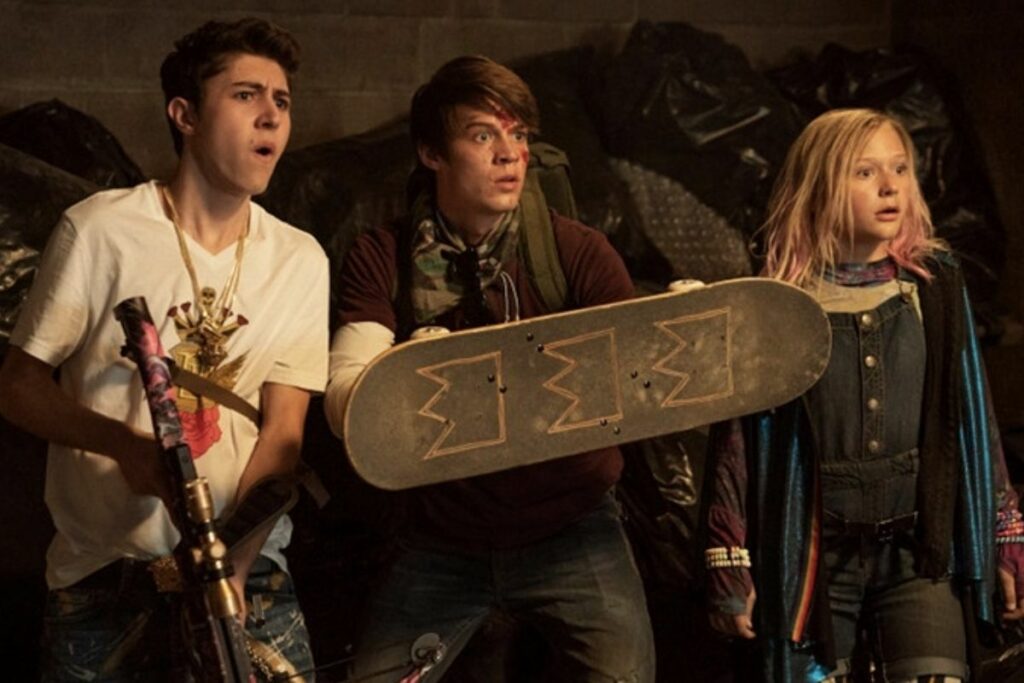 Aron Eli Coleite, one of the creators of the American series Daybreak, shared this saddening news regarding the series' cancellation on Twitter. The reason for its cancellation is not very clear; however, it may be due to its low IMDb user ratings(6.7/10).
Daybreak Season 2 Petition
True Daybreak fans have initiated a petition requesting the renewal of the canceled series. Around 15,000 fans have already signed the petition with the hashtag 'Renew Daybreak,' and many more are signing.
Fans are highly disappointed with canceling a series that ended on a Cliffhanger. There is so much to bring out in the series, but the cancellation news spoiled everything.
Read more:
Daybreak Season 2 Cast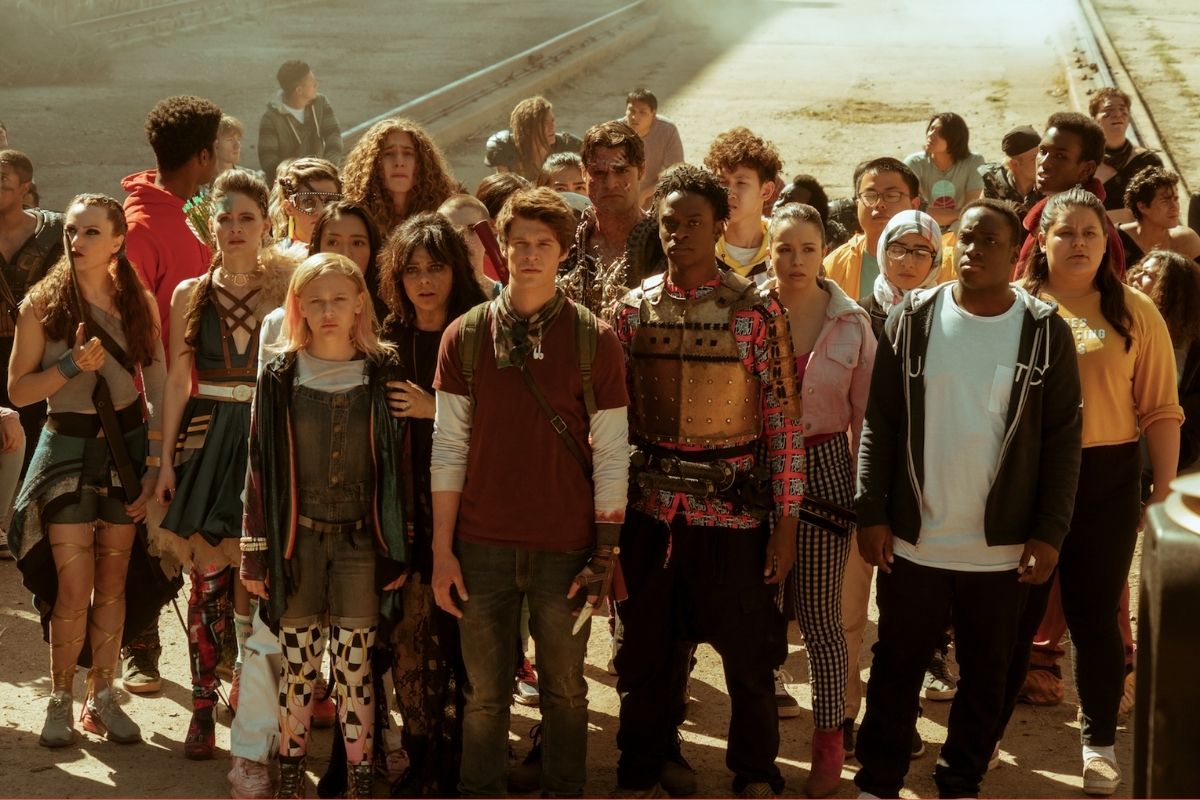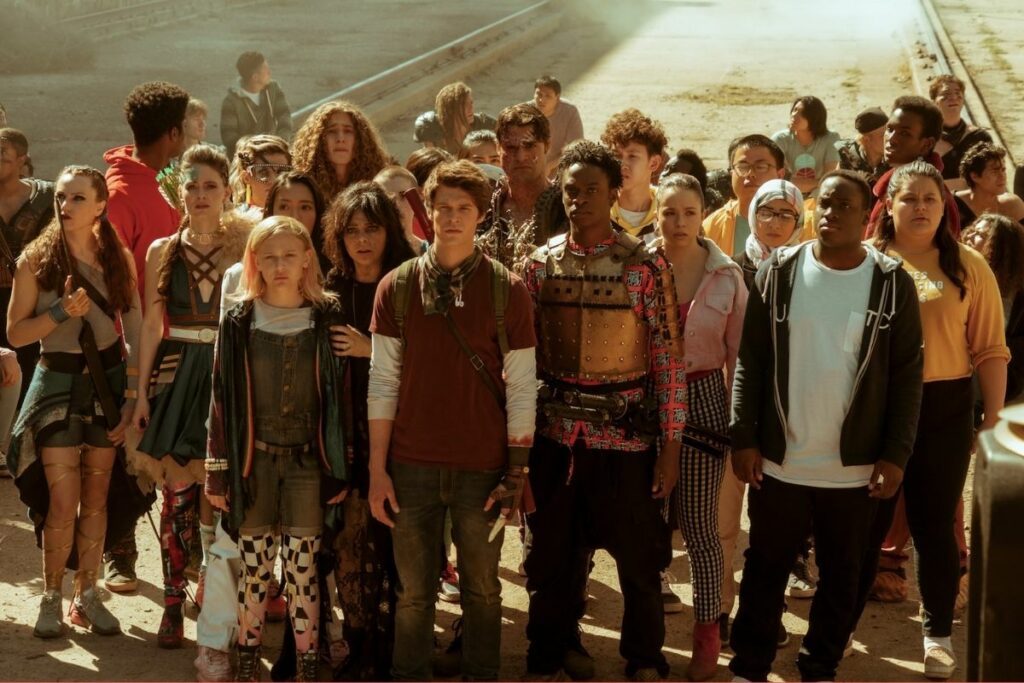 Fans are trying every possible thing to bring their favorite teen drama series back. If they succeed in their efforts, we can have the following star cast in Daybreak Season 2.
Colin Ford will again be seen in the lead role of Josh Wheeler.
Alyvia Alyn Lind will play the role of the ten-year-old Angelica Green, who has an impulse control disorder.
Sophie Simnett will be playing 'Sam.'
Austin Crute will portray Wesley Fists' character.
Cody Kearsley will reprise his role as 'Bro Jock.'
Jeante Godlock will again be seen as Mona Lisa.
Gregory Kasyan will again entertain the fans by playing Eli Cardashyan's role.
Krysta Rodriguez will be reprising her role as Ms. Crumble.
Matthew Broderick will portray the character of Michael Francis.
The recurring cast for Jocks will include Chester Rushing acting as Terry, Micah McNeil playing Jerry, Alan Trong portraying Larry, Mickey Dolan as Gary Stern, and Jon Levert playing Barry.
Among the Daybreakers, A.J. Voliton, Abigail Townsend, Chelsea Zhang, Estrella Avila, Kevin Bransford, Jack Justice, and Bao Winn may return to portray their respective roles from the previous season.
The three leaders of the Cheermazons, namely Demi Anderson, Victoria, and Miryam, will be portrayed by Jade Payton, Sandra Mae Frank, and Emily Snell, respectively.
Charlotte Benesch will act as Camilla, while Barbie Robertson will portray Veronica.
Among the other survivors, Jordyn Aurora Aquino will be seen as Kardashia's disciple, Meg Smith playing Isis Goodman's role, and Mitchell Hoog will act as Nimrod.
Sammi Hanratty, Rob H. Roy, Erik Christensen, Gabriel Armijo, Austin Maas, Zoe Biggers, Andrew Fox, and Natalie Alyn Lind may also appear as other survivors in Daybreak Season 2.
Daybreak Season 2 Storyline
Daybreak has a unique storyline that revolves around a teenage boy named Josh searching for his love interest, Sam. Josh's search for his girlfriend follows many twists and turns. During the search mission, Josh Miller is accompanied by an unorganized group of weirdos and has to confront cheerleaders and Evil jocks.
It also depicts Josh's face-off with suspicious Baron Triumph. Now, Season 2 will depict Sam Dean taking hold of the throne. So naturally, fans want to see how she will rule the Daybreak Universe and more.
The Conclusion
The ending of the series on a Cliffhanger has dismayed the viewers. They want Daybreak to be renewed for the second season. We hope that the petition urging for Daybreak renewal will bring a positive response from the producers. We will keep updating this page with the latest news for Daybreak fans, so keep visiting it.
Did you watch the previous season of Daybreak? Let us know in the comment section.
Bookmark this page for further information and news regarding the show Daybreak Premiere Date.