The American singer, actress, and dancer who is known as "J.Lo", better known by her stage name Jennifer Lynn Lopez, is very popular. Her acting career began in 1993 when she was cast as a recurring character on the In Living Color show as a Fly Girl dancer, a role she remained in until deciding to pursue a theater career.
On June 14, Jennifer Lopez's new documentary "Halftime" was made available on Netflix. Director Amanda Micheli began filming the documentary on J Lo's 50th birthday on June 22, 2019.
The documentary follows her through that year, including the release of her film Hustlers, her Oscar campaign, and her performance at the Super Bowl halftime show with Shakira.
The Documentary Halftime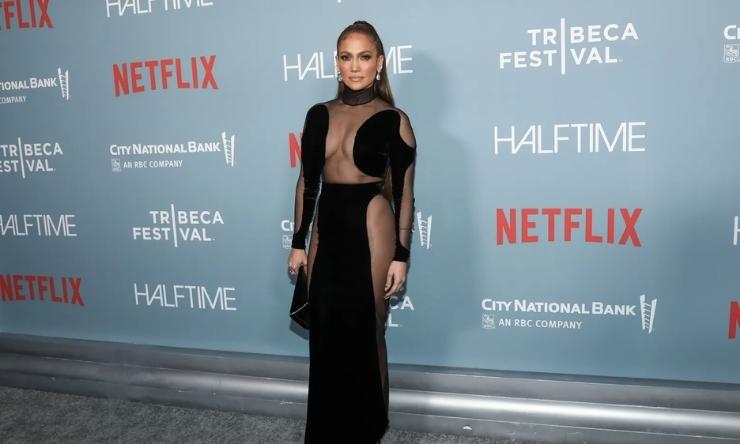 On January 23, JLO will be one of the celebrities turning 53 years old with a fearless outlook on the future, and the documentary will start from here.
During the Tribeca Film Festival held on June 8, the film made its world premiere. In a statement, Jane Rosenthal, Co-Founder and CEO of Tribeca Enterprises, stated that she was honored to open the film festival with the film Halftime.
Tribeca Festival founder Lili Rosenthal has always believed that the Festival is an activist festival, a celebration of entertainment and innovation in a context of significant challenges.
Tribeca Film Festival is thrilled to introduce our first documentary of the year, "HALFTIME," featuring Jennifer Lopez's iconic Super Bowl halftime show, which showcases her activism."
In this documentary, Jennifer Lopez will expose what it is like to be a Latina mother in her 50s and shed light on her iconic 2020 Super Bowl halftime show performance with Shakira in Miami.
Lopez was unsatisfied with the splitting of the Super Bowl show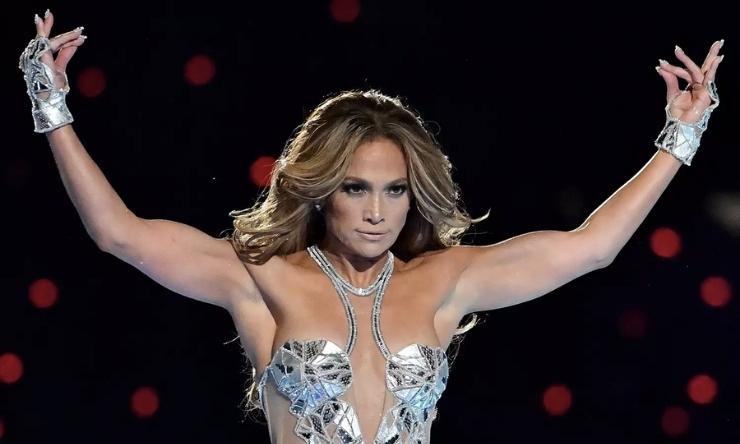 It was announced in a statement that Lopez and Shakira would split their 14-minute halftime performance evenly between the two, singing a medley of their major hits during the performance.
Lopez was also frustrated behind the scenes about the time constraints that she was subject to during the performance, while it was an honor for her to perform with Shakira on a national stage.
Lopez and Shakira are on the phone discussing the Super Bowl during the scene. "They should have given us 20 minutes if it was going to be a double headliner," Lopez tells Shakira.
It is also noticeable that Lopez becomes frustrated by the time constraints when she is prepping the show with her music director. Lopez was also seen becoming frustrated over the time limits when she was preparing the show with her music director.
It was the worst idea that could have ever been thought of to have two people in charge of the Super Bowl. In addition to talking on the phone with Ricky Kirshner, an NFL producer, with just a couple of seconds left before the finale, she was captured on video talking before the show, saying that the finale is not just going to be a minute.
Must check: WWE Superstar Jeff Hardy Arrested on Multiple Charges
Tabloid coverage of Jennifer Lopez hurt her self-esteem
During the documentary, Lopez recounts some particularly harrowing and often racist media coverage in the 2000s that revolved around her, her body, and her personal life, including her relationship with Ben Affleck.
She has said that it made me question my acting, singing, and dancing abilities, adding, "I just believed what they said, which was that I wasn't any good.". In an interview with the New York Times, she described the relationship with the media as "a very abusive and dysfunctional one."
Must read: Earl Hebner Net Worth, Career, Bio, Age, Height, Personal Life