KGF 2 Release Date 2022: Confirmed Premiere Date, Cast, Plot, Trailer, Where To Watch, And Dubbing Languages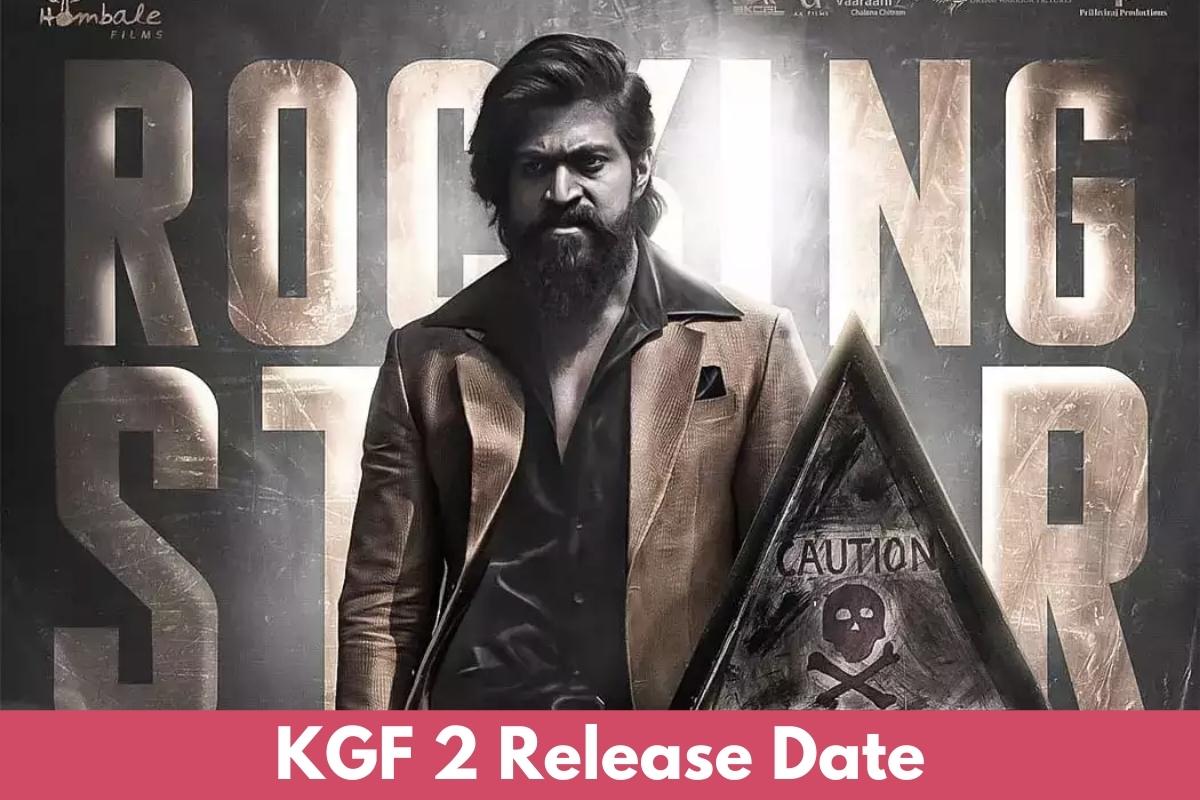 After a two-year wait, the creators have finally announced the release date for KGF Chapter 2. The excitement began with publishing the first half of the two-part series, which quickly became a national phenomenon due to its narrative and compelling characters.
KGF: Chapter 2 is a Kannada-language historical action movie produced by Prashanth Neel. It is the sequel to 2018's KGF: Chapter 1 and the second installment of a two-part show. Along with Yash, the movie stars Prakash Raj, Sanjay Dutt, Raveena Tandon, and Srinidhi Shetty.
Rocky, portrayed by Yash, becomes the uplifter of persons struggling at the KGF by aiding and fighting for them.
He is familiar with the changing trends between politics and gangsters in the gold industry and has to confront his biggest adversary, Adheera, portrayed by Sanjay Dutt. Finally, the creators announced KGF 2 release date in India! So, here are all details about KGF 2 full movie.
KGF 2 Release Date And Time
Fans wondered about the KGF chapter 2 release date 2022! So, here is some good news for you guys!
The much-anticipated Kannada action-drama KGF Chapter 2 will hit theatres on April 14, 2022; the creators revealed on the occasion of the movie's hero Yash's 37th birthday on Saturday, January 8.
On Saturday, January 8, the creators have unveiled a new poster for the forthcoming action movie, which features Kannada actor Yash in a furious appearance.
Must read: Atlanta Season 3 Release Date, Cast, Storyline, Trailer and more
KGF 2 Cast
The cast of KGF Chapter 2 is as follows:
Prakash Raj will act as Vijayendra Ingalagi
Yash being Raja Krishnappa Bairya Rocky
Srinidhi Shetty will play the role of Reena Desai
Sanjay Dutt in the role of Adheera
Ramachandra Raju being Garuda
Raveena Tandon being Ramika Sen
T. S. Nagabharana will act as Srinivas
Archana Jois will play the role of Rocky's mother
Govinde Gowda in the role of a peon at 24/News
Vinay Bidappa will cast as Virat
Achyuth Kumar will act as Guru Pandian
Malavika Avinash being Deepa Hegde
BS. Avinash will act as Andrews
B. Suresha in the role of Vittal
Anmol Vijay will act as young Rocky
Rao Ramesh being Kanneganti Raghavan
Lakki Lakshman will perform as Rajendra Desa
Ayyappa P. Sharma being Vanaram
Tarak Ponnappa will act as Daya
John Kokken will portray the role of John
Harish Rai being Khasim
Vasishta N. Simha will portray the role of Kamal
Dinesh Mangaluru in the role of Shetty
KGF 2 Plot
KGF Chapter 1 gained popularity because of its interesting premise of a guy becoming involved in illegal acts to ascend to power. The plot centers on Rocky and his goal to become the world's most powerful man.
Besides, Rocky is the world's most renowned criminal, yet he has a soft spot for the underprivileged and victims of injustice. He is incapable of tolerating injustice.
After losing his mother as a youngster, Rocky embarks on his quest to become the world's most powerful man, which takes him to the Kolar Gold Fields gold mine.
However, everything changed when he assassinated the gold mafia don and became involved in that business. The tale will continue because the quest for power has started, and no one knows where it will finish. It will be fascinating to see how the gold mafia, political groups, and law enforcement handle these scenarios.
Rocky is a fictitious character developed by KGF. He is the world's most courageous criminal in the fiction universe. His quarry is the planet, and he is on a scavenger hunt for more strength and power.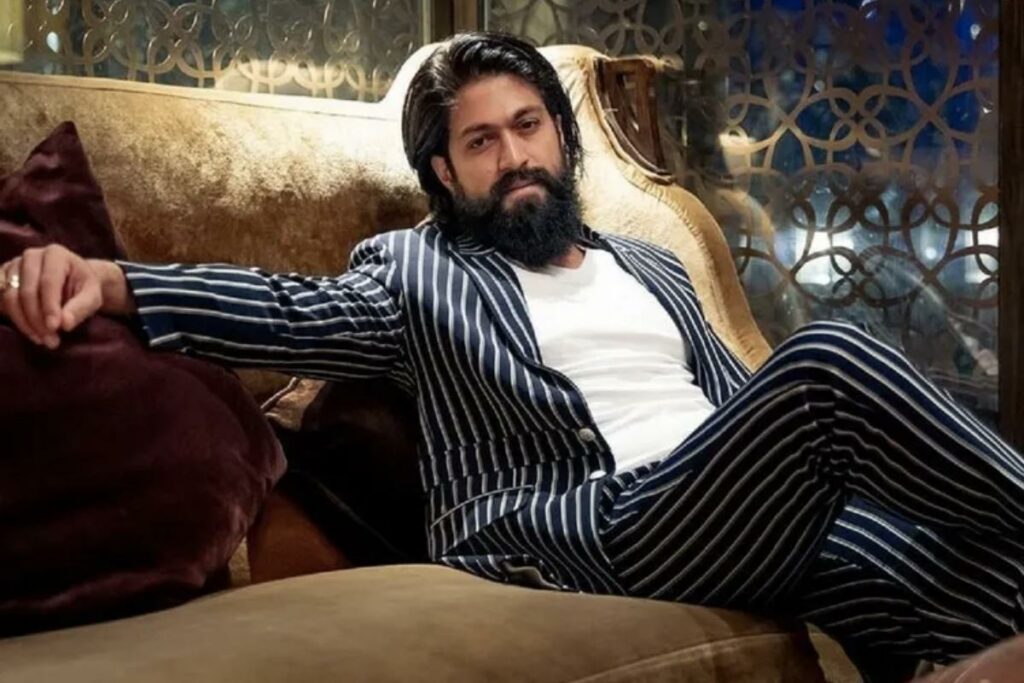 Rocky continues to fight for the poor and against injustice despite his criminal background. Prashanth Neel is the work's project manager. The production is financed by Vijay Kirangandur and Karthik Gowda's Home base Films.
The film's principal character is Rocky Bhai, a gang member that criminals fear throughout the country due to his intimidating demeanor. While Rocky's mother dies when he is a small boy, he embarks on a goal to become the world's most powerful person.
As described in Chapter 1, the rough approaches to the Kolar Newmont Goldcorp gold mine will see action hero Yash repeat his lead role in Prashanth Neel's second film, written and produced by Prashanth Neel. Additionally, he wrote and directed the first.
The plot centers on Raja Krishnappa Bairya, dubbed 'Rocky,' who has the unfortunate misfortune of becoming engaged in the diamond mafia during the era.
The KGF 2 movie centers on the tale of Rocky being the uplifter of individuals struggling at the KGF by assisting and fighting for them after slaying Garuda.
Must read: Wayne Season 2 Release Date, Cast, Storyline and more
KGF 2 Trailer
There is no KGF 2 teaser trailer yet. But KGF Chapter 2 trailer will be disclosed on March 27 at 6:40 PM, the creators announced on Thursday. We will update this post when the trailer is released. For now, check this teaser:
Where To Watch KGF Chapter 2 Full Movie?
On 14 April, the movie will be made available to watch in theaters in many languages, involving Hindi, Kannada, Tamil, Telugu, and Malayalam. After releasing it in theaters, we can expect it to stream on OTT platforms. So, be ready to enjoy.
KGF Chapter 2 Dubbing Languages
The KGF 2 will be available in Hindi, Kannada, Tamil, Telugu, and Malayalam.
So, are you excited about the movie? Tell us in the comments below! Don't forget to share this post with your loved ones who are waiting for this film.
Must read: Anne With An E Season 4 Release Date, Cast, Storyline and more